Welcome to the 51 percent club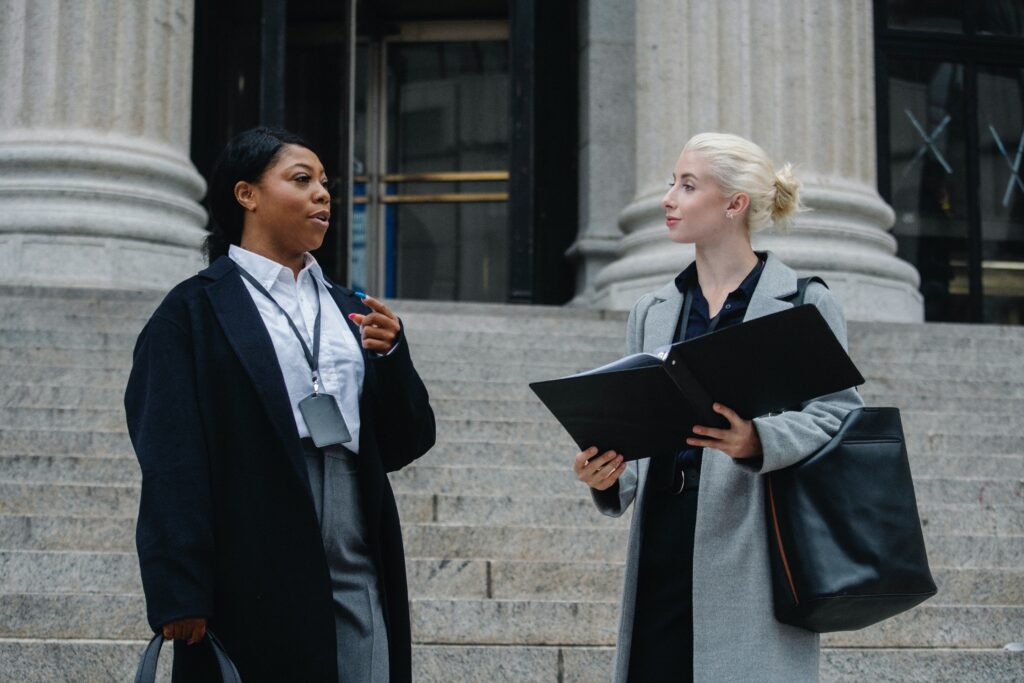 Hey, First of all, you need to understand: You're not alone.
It never occurred to me that my marriage would end in a divorce battle. Divorce is the modern pandemic of our time.
If you want to look at statistics, 51% of marriages end in a split.
Many fine women got this experience.
Nothing extraordinary is going on.
It's so not your fault. And you're not a bad person.
Welcome to the club – stop crying or eating – it's time to make decisions about what to do for the next 10 years.
Life will continue. 
You must be ready to face any challenge.
From the public disgrace of your family, debts, fears, residual anger, and emotional devastation, to slimy divorce lawyers (sorry legal profession, but you do need to be revamped), to see your ex-husband three weeks out engaged to your former best friend.
You are Hiring a Professional to Help Run the Divorce
Hiring a divorce lawyer or a mediator is probably the first big quest you have regarding your divorce.
How you want it handled is up to you.
And don't sell yourself short only because you are a woman without a divorce experience.
This person (husband/ex-husband of yours) is making your life hell right now, but you can fight with that.
You need a good plan and an armed force.
I don't mean Navy Seal, just a great divorce lawyer.
Remember, You are hiring this professional to represent you officially and set the blueprint of what is to come into your life. You cannot drop the ball here.
And if you can take this one step further, try to imagine a major advantage that will get you beaten.
Draw on all your resources, legal and otherwise, to get you to the party on time — and be prepared.
When divorce is on the table, that can help open your eyes to solutions to your problems.
Divorce Attorney Exclusively for Women
I hope it doesn't, but if your case relates to spousal abuse or custody of children, maybe you wish to explore the possibility of hiring a lawyer who specializes in representing only women. DIVORCE ATTORNEY FOR WOMEN.
You know, with the growth of feminism and the fathers' rights movement, there's also been a growth in law firms that specialize in representing either primarily men or women in divorce cases.
No statistics exist on the number of such firms, but at least one mother- or father-focused firm can be found in most large US cities.
Some legal observers say firms focusing on one gender can foster needless confrontation.
But others believe parties may find comfort in believing their attorney understands and empathizes with their gender's particular needs and concerns. Think about it.
Divorce could Cost You a Fortune
To help with a divorce, lawyers charge hourly fees.
These fees vary widely across the country and locally, too, mostly based on the lawyer's experience level. Make sure to find one that fits your wallet.
And most of them require that you pay an up-front retainer before they do any work, sometimes amounting to thousands of dollars. As the lawyer spends time working for you, the bill is paid out of your retainer.
How to get a Fabulous DIVORCE ATTORNEY for women On A Tight Budget
Even if you have little money and few resources, it's important to get professional support. Check with local libraries, churches, community organizations, law schools, colleges, or government agencies for low-cost services. In some areas, divorce specialists and centers can advise you for a small fee.
Hiring a lawyer to represent you in a divorce can be fucking expensive.
Because of this, a number of states have now authorized attorneys to provide limited legal services to their clients—a practice that has been frowned upon in the past.
This is called limited-scope representation or "unbundled" legal services. 
If you hire a lawyer to provide limited services, it is critical that you discuss in detail which tasks each of you will undertake, and sign a written agreement spelling that out.
Be sure to ask questions about issues that are not clear to you.
Your success depends on working together as a team. 
Not all lawyers are comfortable offering limited-scope representation, so you may have to look around to find someone who will work cooperatively with you. 
How to be Smart and Use a Divorce Lawyer Partly
Get legal information and advice about your case when you come upon something you don't understand, or for help with the more complicated parts of your case (such as discovery and legal research) while you do the simpler tasks yourself. 
Representing you on certain issues in your case (such as child custody, child or spousal support, or dividing property) while you do the rest yourself. 
Hiring a lawyer to prepare the forms and court documents, which you then file yourself and follow up by appearing in court.  Or even better – do it yourself.
Hiring a lawyer to make a court appearance for you. 
Hiring a lawyer to review the documents you've prepared, coach you on how to represent yourself at court hearings, or instruct you on how best to present evidence in court.
You must provide complete and honest information to your attorney.
This includes filling out requested forms and gathering requested documents.
If your attorney has incomplete or inaccurate information, the advice you receive maybe sucks. 
Besides providing quality service, a good lawyer should explain the potential risks in your situation and offer realistic appraisals of results and consequences.
Keep that in mind as you review these descriptions of professionals who can help you during a divorce.
Dealing with the Stress of Divorce
You're under the stress of a pending divorce, and you have my sympathy.
But remember, a divorce attorney is not your therapist. Like many women going through a divorce, you may sometimes feel that you don't know where to turn.
The lawyer's job is to guide you through the legal maze,  not listen to how your marriage would have been better if only you or your partner had done this or that.
 If, as is often the case, you are suffering emotionally as a result of the breakup, you should consult a therapist or try something to relieve stress.
By the way, I hope my "5 secrets how to find great and cheap divorce lawyers" are the best indication of who would represent you well. Check it out.
Good luck with your divorce.